Search for policy, media releases and more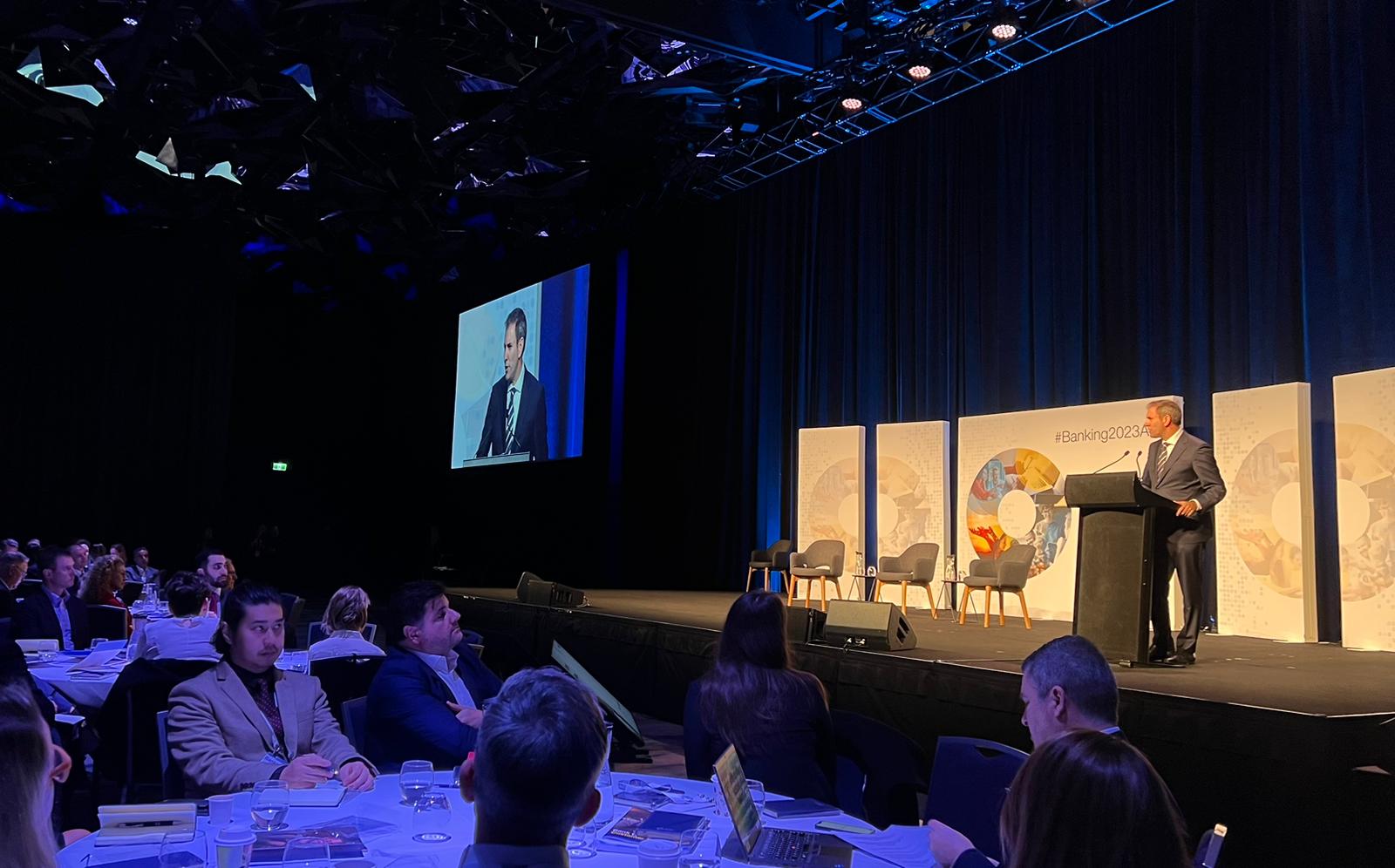 The Australian Banking Association (ABA) has welcomed the Treasurer's announcement today of a major overhaul of Australia's payments system.
"A productive world class economy needs a modern and efficient payments system – today's announcement is a long overdue overhaul of the payment arteries that drive the Australian economy," ABA CEO Anna Bligh said.
Speaking at the ABA's annual conference in Sydney this morning, Treasurer Jim Chalmers announced the Federal Government's three major payments initiatives:
A Strategic Plan for the Payments System, which includes:
a phase out of the Bulk Electronic Clearing System (BECS) and a full transition to the safer and more productive New Payment Platform (NPP)
Government leading the way on a digital economy by reducing their use of cheques.
Reform of the payments regulatory architecture, including an expanded mandate for the RBA
Proposed list of the payments functions that can be regulated under a new Payments Licensing regime.
Ms Bligh said the Strategic Plan for the Payments System will provide direction for the banks and payments industry's investment in future technology.
"Payments are the lifeblood of our economy, but Australia is currently using a 60-year-old system for many everyday consumer and business payments" Ms Bligh said.
"The Treasurer has today set out the strategic direction to move our economy away from this system and transition fully to the real time payments platform, built by Australian banks in 2017. This strategic direction will help focus investment in payments technology and infrastructure that will benefit customers into the future.
"With cheques now in steady decline and accounting for only 0.2% of all payments, it's time to have a smooth and well-planned process to phase out this form of payment. Australian banks will work with the Government to ensure that customers and businesses are ready for a gradual and orderly phase out."
Ms Bligh also said the Federal Government and the RBA have recognised Australia's payments ecosystem has become more complex in recent years, with payments being increasingly integrated with online and digital commerce, along with the entry of large foreign tech firms. Proposed regulatory reforms will help to ensure Australia's payments regulation is well equipped to respond to these changes.
"Australia is currently operating under payments legislation that was created in 1988. The proposed changes announced today will help ensure clear consumer protections apply no matter who is processing your payment, and that the security of customers personal and financial information is maintained.
"By giving the RBA greater oversight and standard making powers over digital wallets and other forms of payments infrastructure, these regulatory changes can also help to maintain the security and efficiency of our payments system."