Search for policy, media releases and more
Don't tough it out on your own
Whatever the cause, there are practical ways your bank can help you out of financial difficulty. Contact your bank as soon as you can.
---
Emergency Assistance
---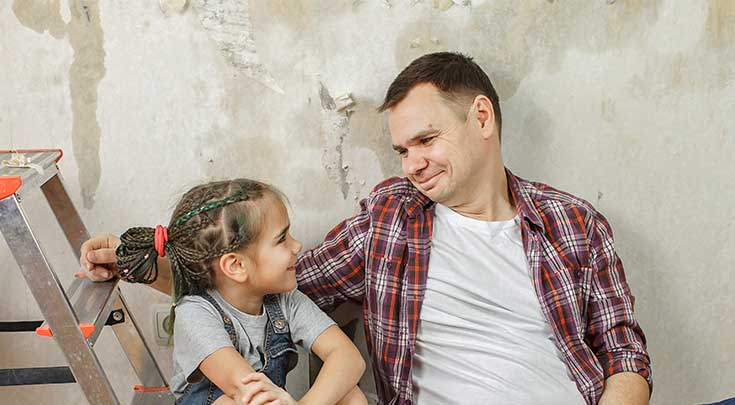 After a natural disaster
If you have a mortgage and intend to make an insurance claim on your home, it is a good idea to get in contact with your bank to discuss your circumstances and the options available to you.
---
ABA member banks offer a range of services to help
These can include: 
A deferral of scheduled loan repayments 
Waiving fees and charges, including break costs on early access to term deposits
Debt consolidation to help make repayments more manageable 
Restructuring existing loans free of the usual establishment fees 
Deferring interest payments on a case-by-case basis 
Offering additional finance to help cover cash flow shortages 
Deferring upcoming credit card payments 
Increasing emergency credit card limits.  
---
Financial Assistance: a step-by-step guide
Financial Assistance Hub: a step-by-step guide out of financial difficulty
---
Bank hardship team contact details
---
Bushfires
Or visit the FPA website to access support.
Impacted Australians will be matched with a financial planner.
Types of Financial Advice could include:
accessing Centrelink payments and other government benefits
considering claims on any of your existing assets or personal insurance
debt management
accessing superannuation (and/or accessing insurances within superannuation)
options for your existing investments and superannuation
replacing lost income
rebuilding financially and getting your future plans back on track
estate planning
The Financial Planning Pro Bono Program is a joint initiative of the Financial Planning Association of Australia (FPA) and the Association of Financial Advisers (AFA).
Eligibility criteria includes:
you or an immediate family have been seriously injured
your immediate family member has died
your principal place of residence has been destroyed or seriously damaged; or
you operate a small business which has suffered serious damage to its premises, plant and/or equipment.
Financial hardship
How your bank can help if you're having money troubles
Banks want to help their customers, especially if they're experiencing financial difficulties. Depending on your circumstances, banks may be able to assist in a variety of ways.
Download the fact sheet
What is financial hardship?
Financial hardship occurs when you're unable to meet your existing financial obligations for a period of time. It may be caused by a number of factors, such as unforeseen weather events, a major change in your circumstances, such as illness or injury, or a change in employment.
What can your bank do?
If you find yourself experiencing financial difficulties, you should talk to your bank. The earlier you let them know that you're experiencing financial difficulties, the more options that may be available to help you.
When considering the type of assistance that might be appropriate, banks will assess the situation on a case-by-case basis and consider your specific circumstances.
You can also phone the National Debt Helpline on 1800 007 007 or visit the National Debt Helpline website.
What can you do?
Take a close look at your income and expenses so you understand how much you can afford to repay on your loans.
You should also contact your other creditors, including your gas, electricity and phone or Internet service provider, to discuss your situation.
If you'd like your bank to help, you should call or email them and let them know your current circumstances and that you would like to be given some hardship assistance.
When you call your bank, ask to speak to the "financial hardship team".
Remember: It's important to be open and honest about your personal circumstances and financial situation so your bank can determine if, and how, it can help you. Make sure you only offer to pay what you can afford after you've considered your overall living expenses.
Your bank may ask you for some information to help assess your financial situation. This allows your bank to understand your circumstances and lets you explain how things have changed and whether you expect them to improve in the future.
The type of information your bank will need could include: evidence of your financial position (income, expenses, assets and liabilities), evidence of employment and income and evidence of any medical circumstances.
If your bank offers a hardship arrangement and you accept, you'll need to make sure you meet your side of the agreement. The bank will provide you with details of the arrangement and, if applicable, a new repayment plan.
If you can't meet the terms of the new repayment plan, you should contact your bank as soon as possible and discuss the situation. Keep a record of all discussions with your bank.
What are your rights?
There are three key frameworks that govern how banks can provide hardship assistance to their customers:
1. The National Credit Code (schedule to the National Consumer Credit Protection Act 2009)
2. The Code of Banking Practice
3. The Australian Government's hardship principles.
Where to go for more information
ASIC's 'MoneySmart' website provides information and tools to help you make the most of your money. See www.moneysmart.gov.au.
If you wish to seek advice from a professional financial counsellor about your options contact the National Debt Helpline toll-free on 1800 007 007 or access the step by step guides on the National Debt Helpline website. You can also use the online chat service through the website. Financial counselling is a free, confidential and independent service.
Rural Financial Counselling Services (RFCS)
Talk to a rural financial counsellor. It is a free service. Call 1800 686 175 – they will refer you to your nearest Rural Financial Counselling office. The RFCS website can be found here.
Australian Financial Complaints Authority
If you're not satisfied with the support your bank has provided, you've got the right to lodge a complaint with your bank and with the Australian Financial Complaints Authority (AFCA), www.afca.org.au or phone toll-free on 1800 931 678.
AFCA is an independent complaints scheme that is free. It generally won't deal with your dispute unless you've first given the bank the chance to resolve things.