Search for policy, media releases and more
Banking activity during the coronavirus pandemic.
---
Between 14 May and 19 June the ABA published data on total deferrals member banks made to customers.
These figures represented the sum total of deferrals made at the time of each data publication, and does not account for deferrals which had been reversed at the customer request.
ABA's data reporting has currently paused. APRA statistics now available.
---
---
Infographic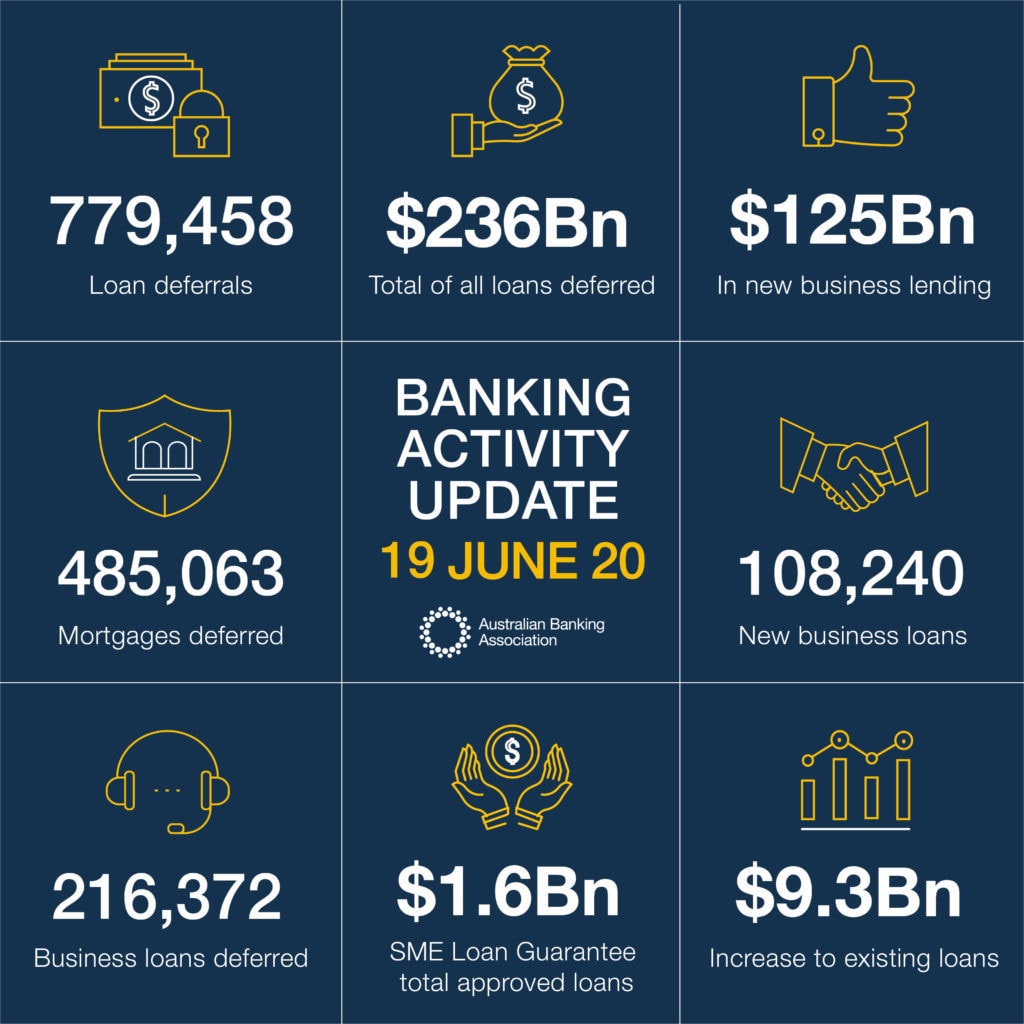 ---
---
Infosheet: banking during lockdown Feb-Apr 2020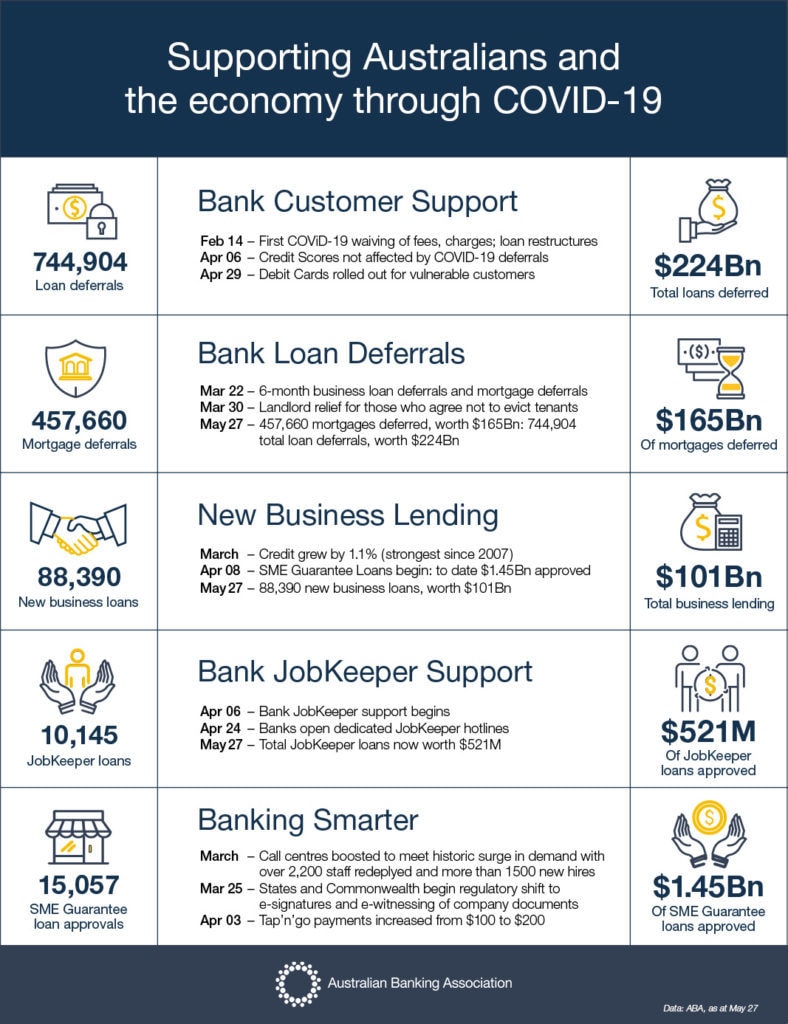 ---