Search for policy, media releases and more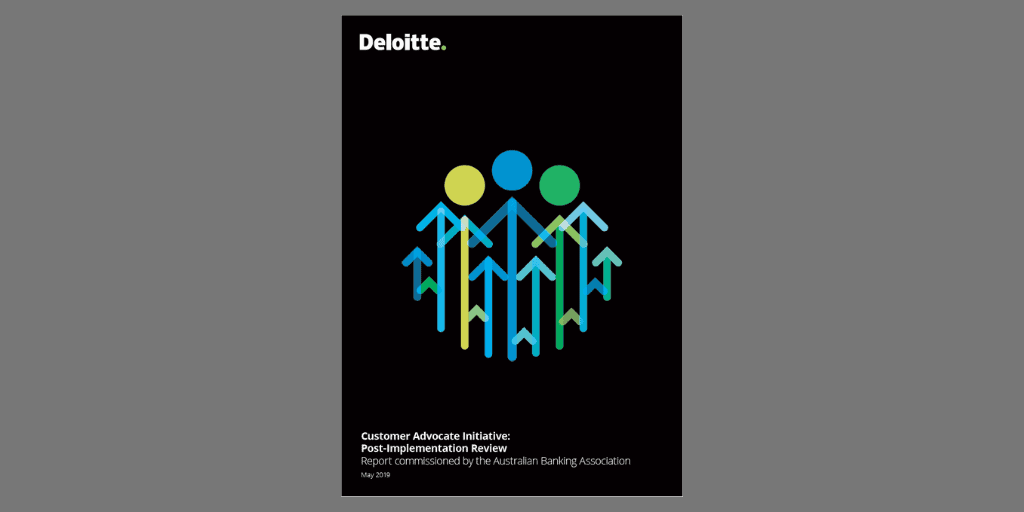 Deloitte have released their report outlining observations and recommendations from the Post-Implementation Review of the ABA's Customer Advocate Initiative.
Latest news
Media Release
Banking industry continues with its important reform program
19 August 2019
Australia's banks have welcomed the Government's timetable for legislative change following the Hayne Royal Commission and will work with the Commonwealth to continue implementing the Commission's recommendations. While the forward agenda for the required legislative changes was announced this morning, banks are well down the track of implementing recommendations for which they are responsible to… Read more »
Read more
Media Release
6 in 10 Aussies worried loved ones will suffer elder financial abuse
7 August 2019
The Australian Banking Association (ABA) has today announced it is joining forces with Bauer Media to expand its campaign to tackle elder financial abuse. The campaign, Stop Elder Financial Abuse, launches today in Sydney as newly released research reveals almost 6 in 10 Australians are worried that someone they know will be the victim of… Read more »
Read more
Subscribe for the latest updates
Keep up to date with the latest announcements from the Australian Banking Association.
Newsletter Signup