Search for policy, media releases and more
ABA CEO Anna Bligh spoke with Channel Nine's Karl Stefanovic about the news that almost 45% of Australians who deferred their mortgages in June have begun repaying their loans.
---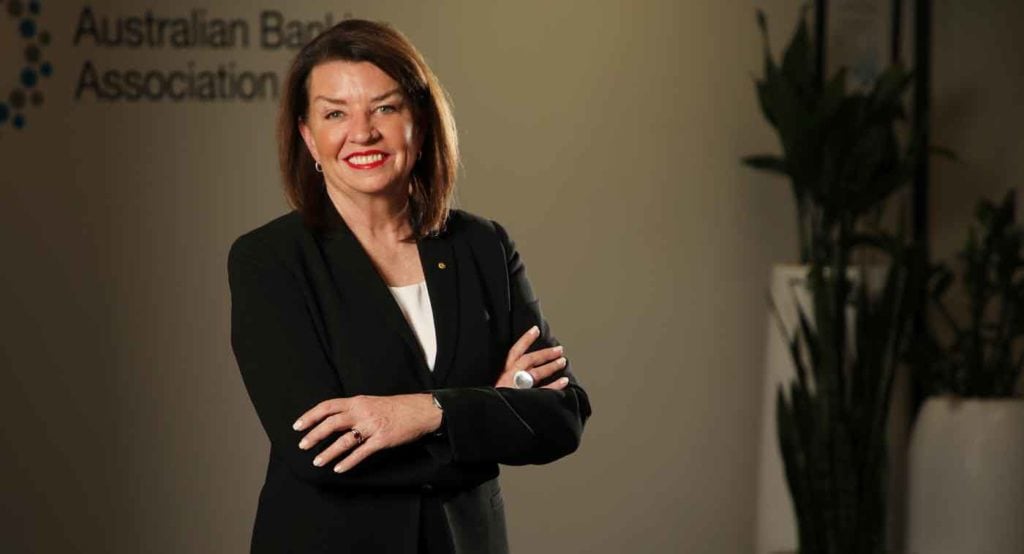 ---
Anna Bligh Mortgage Deferrals Interview
The Today Show, Wednesday, 15 October 2020
---
Karl Stefanovic Many Australians who put their home and business loans on hold are now in a position to restart payments, encouraging new data has revealed. CEO of the Australian Banking Association Anna Bligh has more on this. Anna good morning to you. Thank you for your time this morning. We'll get to all that in a moment. But first, I mean, no one knows the pointy end of being under the pump as a premier like you. Do you feel sorry for Gladys?
Anna Bligh Well, good morning, Karl. Look, I left that kind of commentary behind me some years ago, I think there's plenty of people out there with an opinion and prepared to put it but I'm here today really to talk about those people, as you said, who have had a really tough time financially in the last six months, who needed breathing space.
Anna Bligh And thankfully, we're starting to see some of them back on their feet.
"there's a very clear message here, Karl, if you are in financial difficulty, don't put it off till tomorrow – talk to your bank now."

ABA CEO Anna Bligh
Karl Stefanovic Let's talk loan repayments and almost half of deferred loans are now being repaid again, people are really doing it tough out there. Have you got any numbers on those who are coming back to repayments and also are banks open to people prolonging that.
Anna Bligh At the very height of COVID we saw more than 500,000 Australians defer their mortgage repayments and another 200,000 small businesses do the same. That's a lot of people. We're very pleased to see we've now got about 45 per cent of those loans back into repayments.
There's still a long way to go and while banks are very encouraged to see probably more than they anticipated back and making payments this early in the process, there's still many people who we know will be doing it tough for quite a long time and there's a very clear message here, Karl, if you are in financial difficulty, don't put it off till tomorrow – talk to your bank now. The sooner you get to the bank, the easier it is for them to help.
Many Australians who put their home and business loans on hold are now in a position to restart payments. #9Today pic.twitter.com/1RnlJB8Aes

— The Today Show (@TheTodayShow) October 14, 2020
Karl Stefanovic Look, the banks have copped it rightly over the years, but they've done a good job during this, I think, in helping people out. There's no such thing, though, as a free holiday, especially where the banks are concerned. How much extra interest will people have to will have built up over that time?
Anna Bligh Well, look, over a six-month period, people will have still have their interest repayments to make. But let me be clear, they will not have a big balloon payment. It'll be something that will be structured over the rest of their loan. And over six months, it's a pretty negligible amount.
But for those people who are in trouble, as I said, the more you just keep putting this off, the more you will end up potentially eroding the equity you have in your home. And the bigger the debt starts to get. So don't wait till you're in over your head is the message.
Karl Stefanovic Well, if people are struggling just on that with repayments and what are your options, given that we know that if it does get spread, but also it is building up.
Anna Bligh The banks have actually a number of tools in the toolkit at the moment, they can help people by restructuring their loans. So you might move from principal and interest to interest only for a short period while you're getting back on your feet. They can extend the length of your loan. And for those people who are in very difficult circumstances, they can make another, they can give them another up to four months deferral on their loan. So there is a suite of options there.
So, you know, for those people who are being contacted by their banks now because their six months is coming up in the next few weeks. Don't put it off. Have the conversation. Get back on your feet as soon as she can.
Karl Stefanovic Two really quick ones for you. Do you miss politics?
Anna Bligh (Laughs) not one minute.
Karl Stefanovic Finally, you must know because it was I mean, it's your state and you ran it. When will the borders open?
Anna Bligh Look, I don't know the answer to that, but I think everybody's looking forward to a chance to get back to the, you know, some of them holidays in paradise as soon as they can.
Karl Stefanovic Exactly, well said Anna, thank you for that, appreciate it.
---
Repayments have resumed on almost half of deferred loans
---